Our Child Resistant Caps are designed to prevent children from opening a pharmaceutical Or chemical packaging.
These caps are also known as Child Lock Cap or Child proof Cap or CRC.  The child resistant caps include a universal picture on the top to directing customers to push down and turn to open, and a tamper evident ring at the bottom that will detach after the first opening of the paired bottles.
Sinakala offers different size of child resistant caps with PE liners or EPE liner or PE Plugs in an array of sizes for pairing with a wide selection of glass and plastic containers. These ribbed child proof caps are composed of durable polypropylene and include PE liners, which provide excellent chemical resistance to acids, alkalis, solvents, alcohol, oil, household cosmetics, and aqueous products. Test these white child resistant caps to ensure compatibility with your products.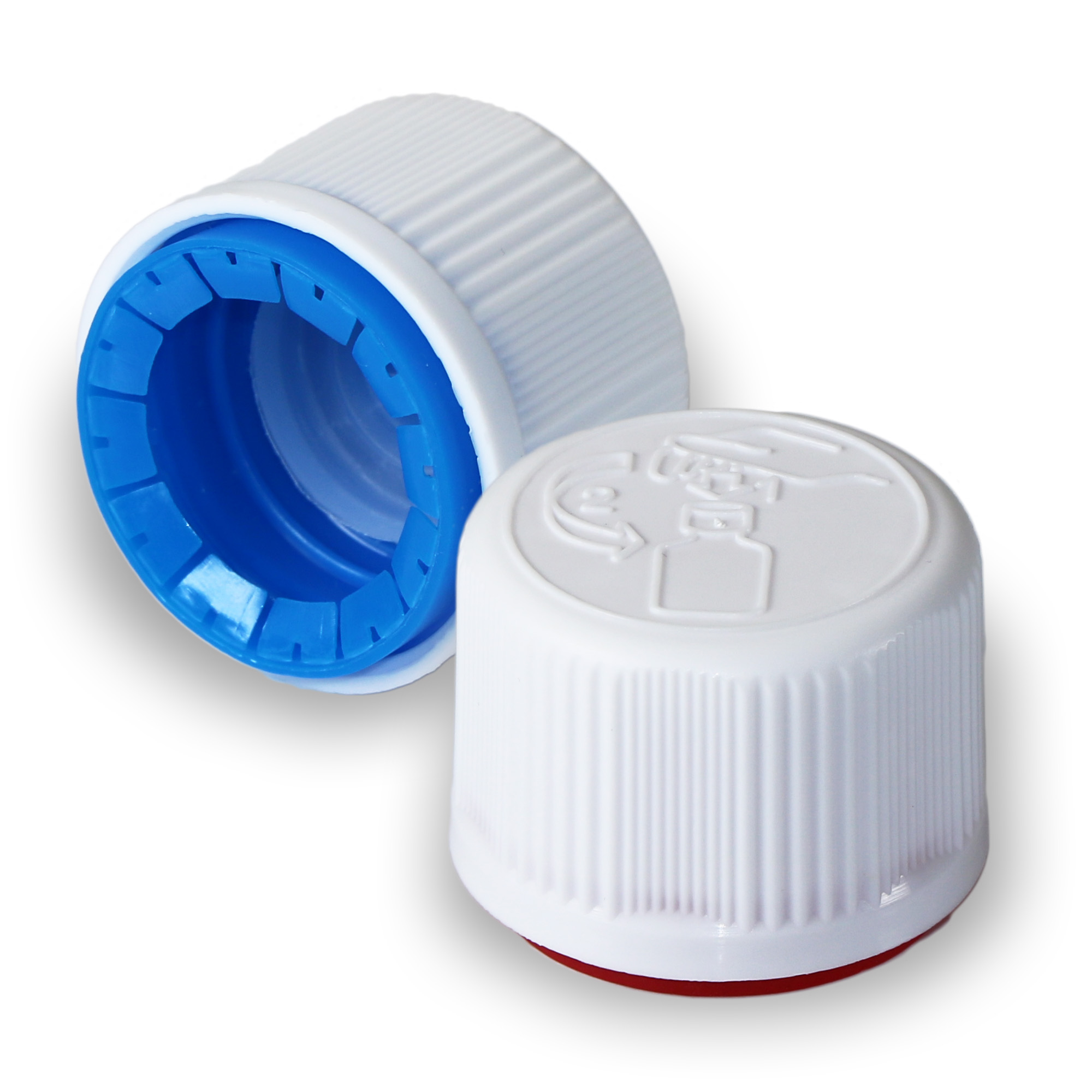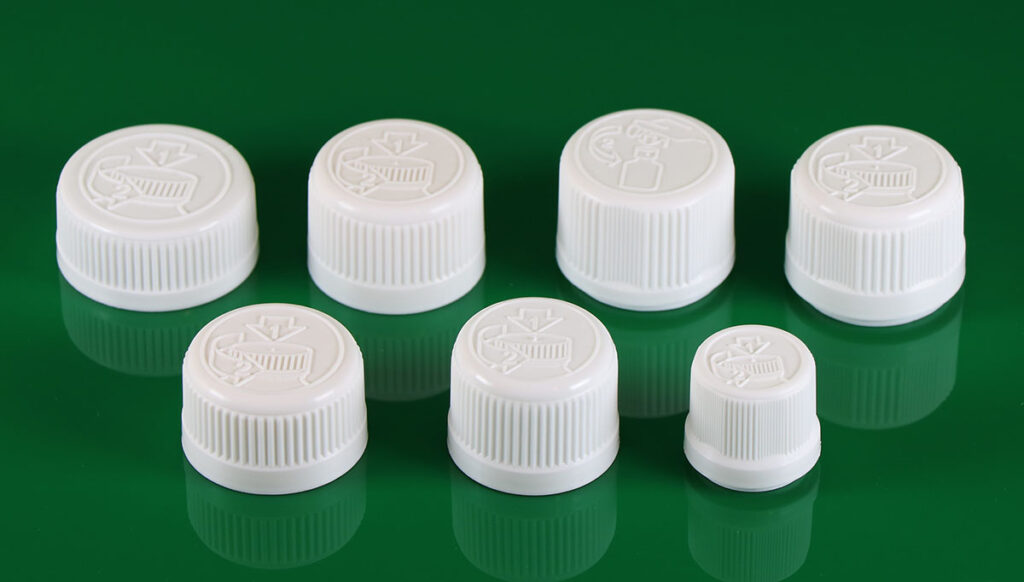 18mm Child Lock Cap
these tamper proof child lock caps are compatible with euro dropper bottles for dispensing pharmaceuticals, essential oils, dyes, and more.
24mm Child proof Cap
This 24mm tamper evident Child lock cap is compatible with PET and Glass bottles that have 24mm necks.

25mm tamper evident CRC Cap
This 25mm tamper evident Child lock cap is compatible with Glass bottles that have 25mm necks.
32mm child proof Cap For Containers
We produce CRC Child Resistant screw Cap 32mm for pharmaceutical tablet and capsules and other bottles